WhatsApp messaging has announced that new features will be added to the messaging app to enhance its functionality better in terms of security and encryption.
The new features include Account Protect, Device Verification, and Automatic Security Codes, which help user's prevent unauthorized access to accounts and protect against mobile device malware.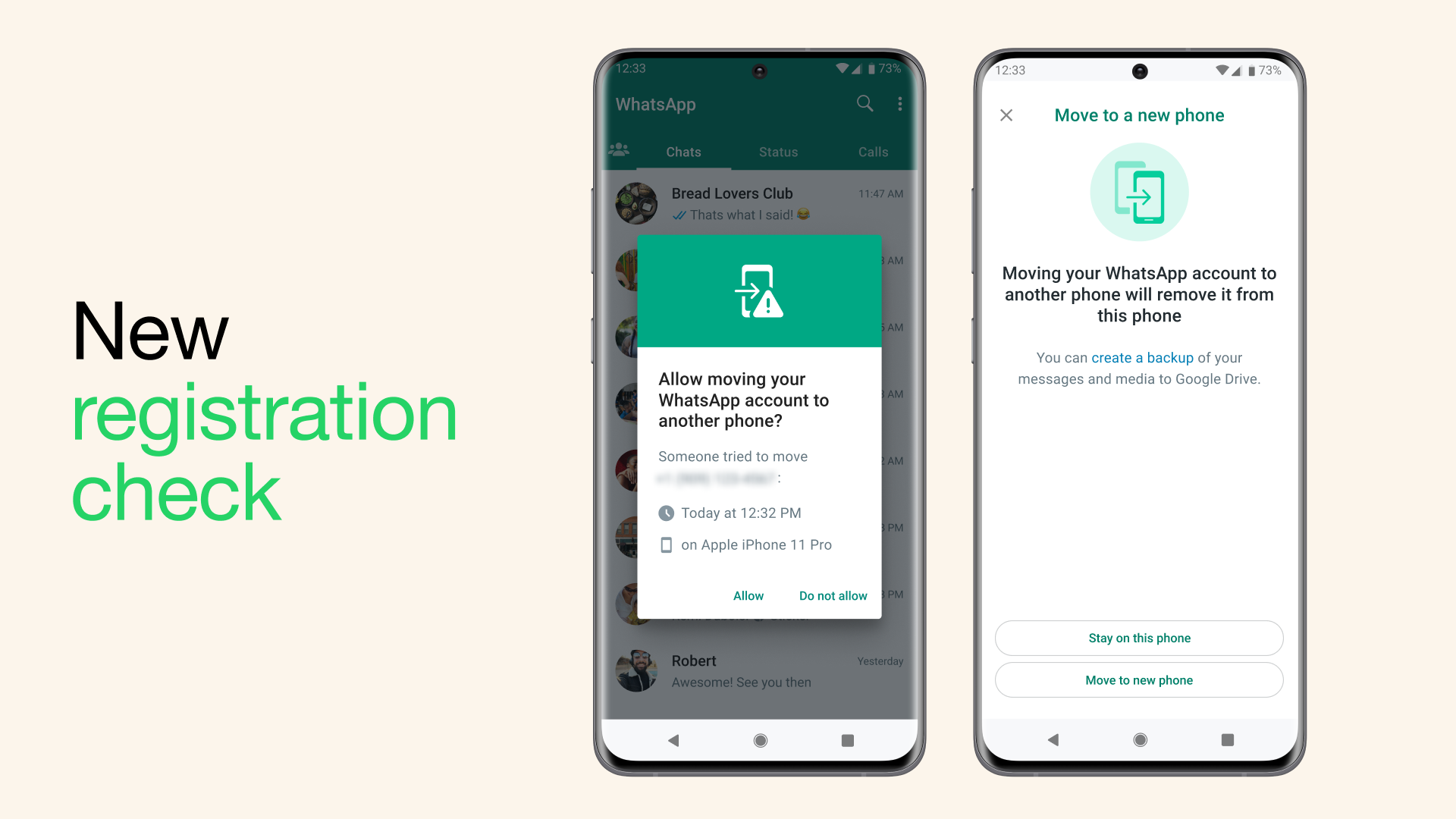 Account Protect:
is a new feature that helps prevent unauthorized attempts to move your WhatsApp account to another device. This feature definitely doubles down on the security check process and will require users to verify their account from their old device before transferring it to a new device.
Device Verification:
It helps prevent mobile device malware from taking advantage of a user's phone by using their WhatsApp to send unwanted messages. WhatsApp has added checks to authenticate user accounts in order to protect them if their device is compromised.
Automatic Security Codes:
Automatic Security Codes are supposed to make the security code verification process easier and more accessible to all users. In particular, WhatsApp is rolling out a new security feature based on a process called "Key Transparency" that allows users to automatically verify their secure connection when clicking on the encryption tab.
What it means for you is that when you click on the encryption tab, you'll be able to verify right away that your personal conversation is secured.
These new account security features will be released to all users on both platforms over the coming months, and they may be available for some beta testers soon.